Início do conteúdo da página
About the Office of the Vice Provost for International Relations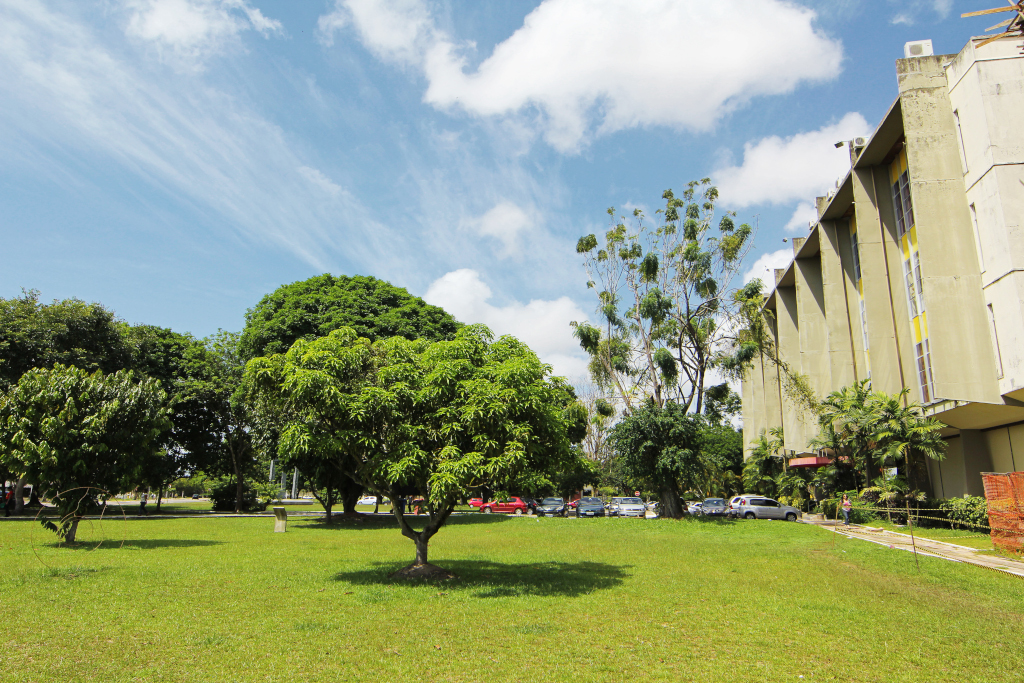 PROINTER - Office of the Vice Provost for International Relations of the Federal University of Pará (UFPA) – is the sector responsible for cooperation, in the scientific and cultural area, between UFPA and international teaching and research institutions committed to fostering education. Through PROINTER, the university community can find instruments of support to joint research projects, human resources education and exchange of teachers, researchers and students.
In addition, PROINTER is responsible for the articulation with cooperation and development institutions and agencies, promoting actions that aim to establish scientific and cultural cooperation with international agencies relevant to UFPA, and subsequently monitoring the development of agreements signed by UFPA and different international institutions.
PROINTER facilitates the university community's access to different mechanisms that foster teaching and research, such as grants, cooperation programs, incentive to projects, etc.
The Office of the Vice Provost for International Relations and, consequently, its staff, have the following functions:
Advising UFPA's President on issues inherent in the establishment of policies and guidelines related to PROINTER matters.
Promoting the international academic exchange of undergraduate students.
Publishing, on its website, relevant news to students (exchange opportunities, events) and selection notices for exchange programs.
Instructing UFPA students and teachers about the necessary procedures to participate in international courses and exchanges.
Providing services for international students interested in studying at UFPA.
Providing international students with legal information so that they can regularize their stay in Brazil.
Welcoming international students, helping them to search for accommodations and to regularize their situation, and familiarizing them with the University and the city.
Giving a hospitable reception to international students at UFPA.
Instructing teachers and investigators from UFPA or other universities about the formalization of partnerships and exchange programs and about opportunities of grants and of establishing research, teaching and/or extension projects.
Inducing the development of protocols and patnerships between UFPA and international higher education institutions with the objective of promoting academic mobility.
Receiving representatives of public and private institutions interested in signing cooperation agreements with UFPA Units.
Representing UFPA before other universities and international institutions, in cooperation with UFPA's President.
Fim do conteúdo da página